Anything I.T. and the Geek Collective provide an I.T. Support service and Website design to business clients in Plymouth, South West of the UK.
---
It is certainly possible for the "average" store owner to set up their own Shopify store online. Of course, it being an E-commerce website it would require the aspect to sell relevant products from your business.
With this, comes a lot of time adding products, product codes, photos, prices, discounts and many more aspects to adding products, which some store owners unfortunately might not have time for.
The first step would be to acquire a Domain Name suitable for your business brand. There are also ways to use existing Domain Names or current live websites to enable the domain as "The New Website" which will, of course, be an E-commerce website and potentially be completely different to the website you already have.
After the Domain Name purchase, the following steps are; Adding the Domain Name to Shopify, SSL Certificate, Shop Configuration, Website Configuration, and then working with Sales Channels. An in-depth guide on all of these will be below.
However, there are also many other potential hurdles you will need to overcome to do all this. All these (below items) can take time but with a certain amount of technical know-how (which can be learned) can provide to be slightly easier to get your site to the finishing post.
Domain Name
Firstly, in my opinion, you will require the "Domain Name" but everything is equally important. Most business owners will already have one.
With getting a Domain Name first, it will give you the ability to have a small or larger understanding of the product or website you will ultimately develop.
Example 1: "Shop for Life" which would be perfect for an e-commerce built website to be using Shopify for this. (to provide the ability to sell)

Example 2: "BoatRentalSouthWest.co.uk" could potentially have a "seaside theme" and to give the website the ability to advertise "boats to rent"
With this, you can get a good understanding of the website and what steps you require to create a professional e-commerce website.
The preferred method of installing Shopify into your website is to purchase a new domain name (low cost). You can do this through any domain re-seller such as GoDaddy, Fasthosts, Google Domains.
In fact Google Domains has an option to set up your store via the Google Domains Dashboard: with Shopify.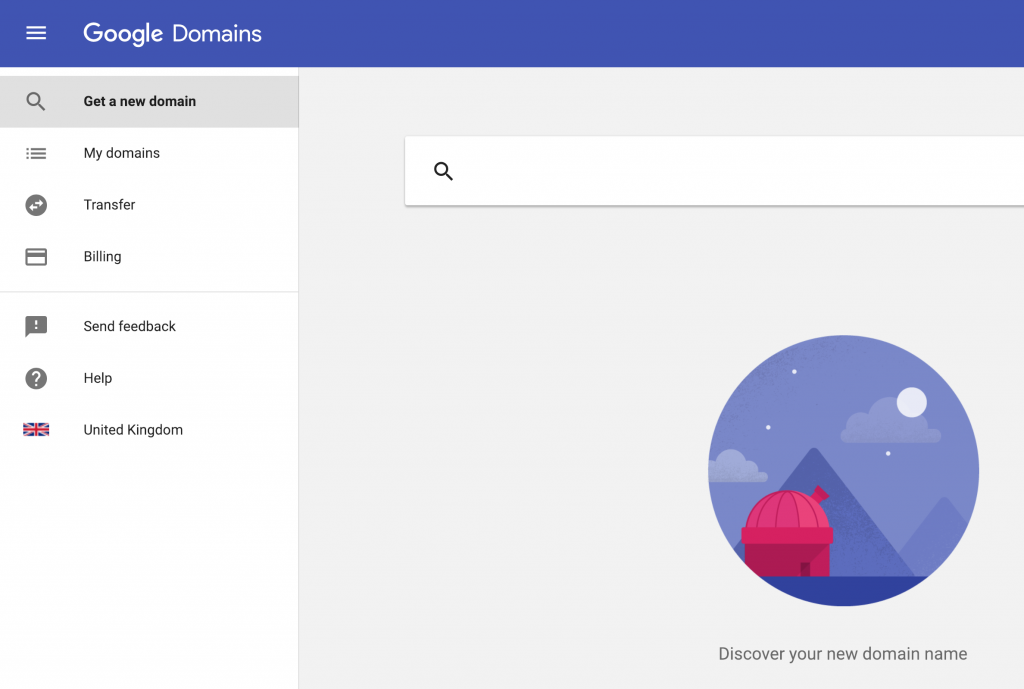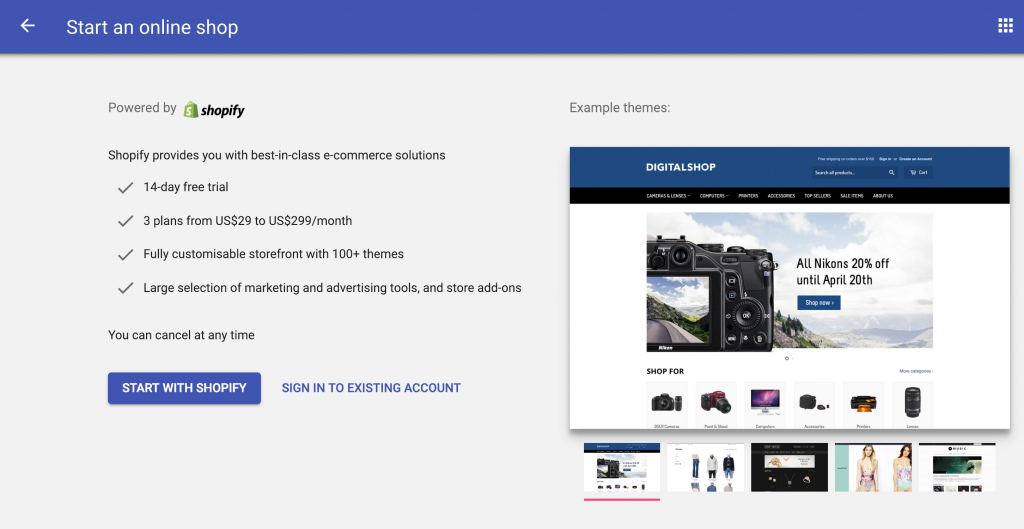 2. Set up the technical aspects of the domain (DNS settings) and then configuration inside Shopify, to ensure the domain name actually works and everything is in place, an advisory test of the live website would be recommended.
DNS (Domain Name Service) is normally configured automatically for you during the setting up of the Shopify store.
Please keep in mind that on some occasions these settings might need to be configured manually.

The Domain Name Service is a hierarchical and decentralized naming system for computers, services, or other resources connected to the Internet or a private network.
It associates various information with domain names assigned to each of the participating entities.
There are many reasons you might want to use a third-party DNS server, from parental controls and security features to speed and reliability improvements. You can change the DNS server for your entire home network on your router, or set it individually on a PC, Mac, iPhone, iPad, Android device, Chromebook, or many other devices.
If you change the DNS server on your router, every other device on your network will use it.
SSL Certificate
SSL (Secure Sockets Layer) is the standard security technology for establishing an encrypted link between a web server and a browser. This link ensures that all data passed between the web server and browsers remain private and integral. SSL is an industry standard and is used by millions of websites in the protection of their online transactions with their customers.
There are several ways to set up SSL (the little padlock in the browser address bar) which is a requirement for Shopify to work. In most cases, this is an option within the Shopify settings area that needs to be configured.
"the little padlock" in generic terms means the connection to this website is secure, which for obvious reasons is a positive thing.
You can also:
Host with a dedicated IP address
Buy a certificate
Activate the certificate
Install the certificate
Update your site to use HTTPS
Or: install an external 'recommended program' that can help with instructions on and how to set up SSL.

Understand that https doesn't mean information on your server is secure, it only protects the TRANSFER of data from your visitor's computer to yours and the other way too. Once the sensitive data is on your server it's up to you to keep that data safe (encrypt in the database, etc).
Look for a lock on the browser URL, not the page. After you've installed SSL you might want to try adding a lock icon on your pages just to let them know it's secure if they don't look in the URL bar.
Shop Configuration
Everything from;

Adding products (including unique product codes & photo's) to the correct section of the website.
Files upload like SSL Certificate, additional products, business logo and/or sponsors or anything else that you might desire when setting up Shopify.

to;

Setting up the bank account your money is paid into, for verifying your legal status of the company and it's address, to ensure Google is happy. Also to avoid complaints or confusion with the wrong business addresses and/or bank accounts. Maintaining customer satisfaction and business professionalism.
Also to set up are: Checkout; Notifications; Billing; Shipping setup, Google Analytics, and much more.
Website Customisation
While there are literally thousands of themes to choose from, some free and some paid-for, there will inevitably be some element of changing the source code of the site. This requires some knowledge of HTML, CSS and scripting.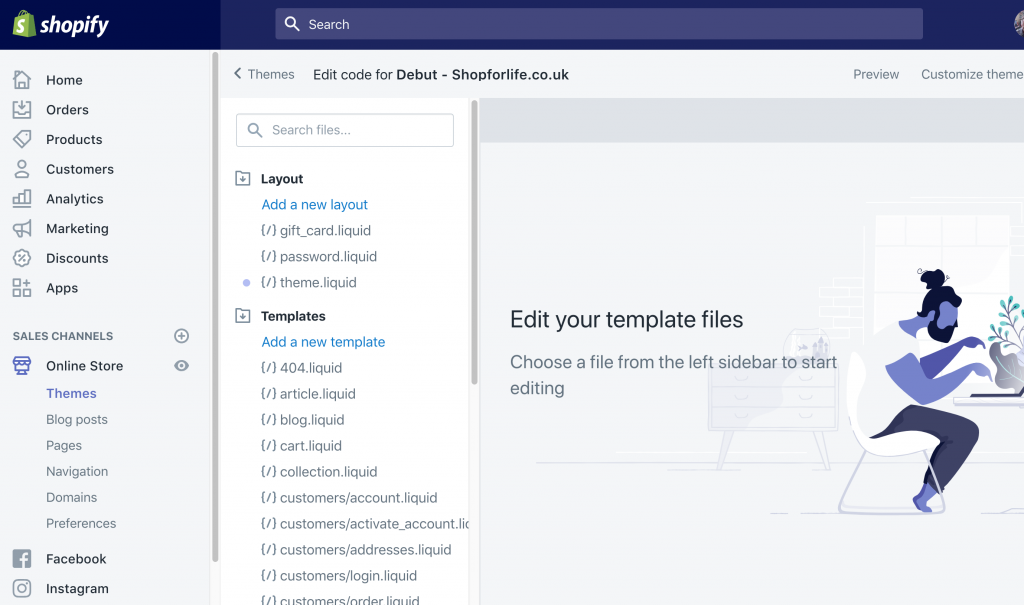 Sales Channels
Sales Channels such as the Facebook and Facebook Messenger Channels are marvellous avenues to promote your products within your Facebook Page and your Facebook Page's Message system.
All this again needs configuration in the Shopify and Facebook settings.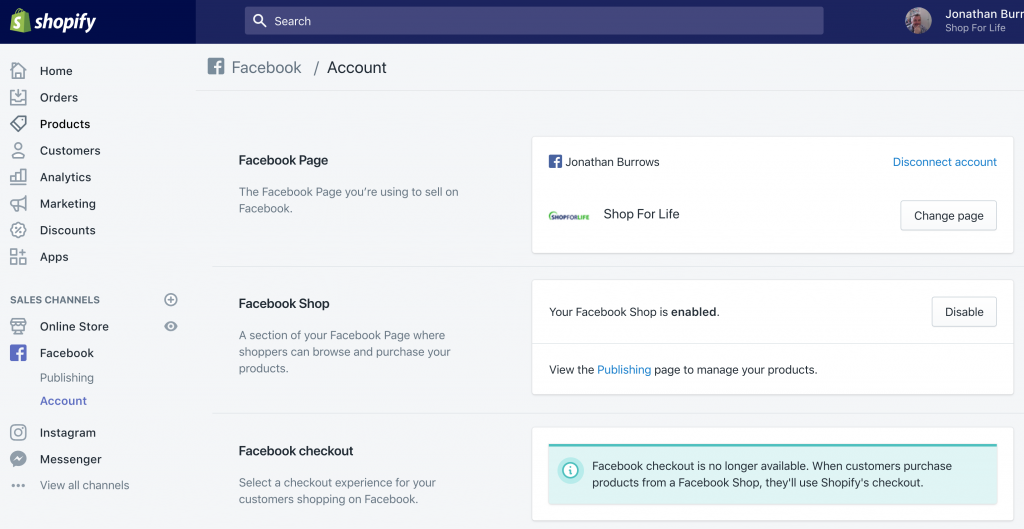 What to do?
We are more than happy to help on an ad-hoc basis or take the project completely into our hands to provide an end result that you can then hit the ground running with.
Have a look at the E-Commerce page on our website and then Contact us for more information and pricing.