This page: Websites | Technical Support
Websites
Positive Steps Care & Support Limited
A care and support provider operating out of Plymouth, UK
Website design, website hosting, website support, I.T. support, telecoms
Bryce Properties
High-quality student accommodation close to the University of Plymouth
Website design, website hosting, website support, I.T. support, telecoms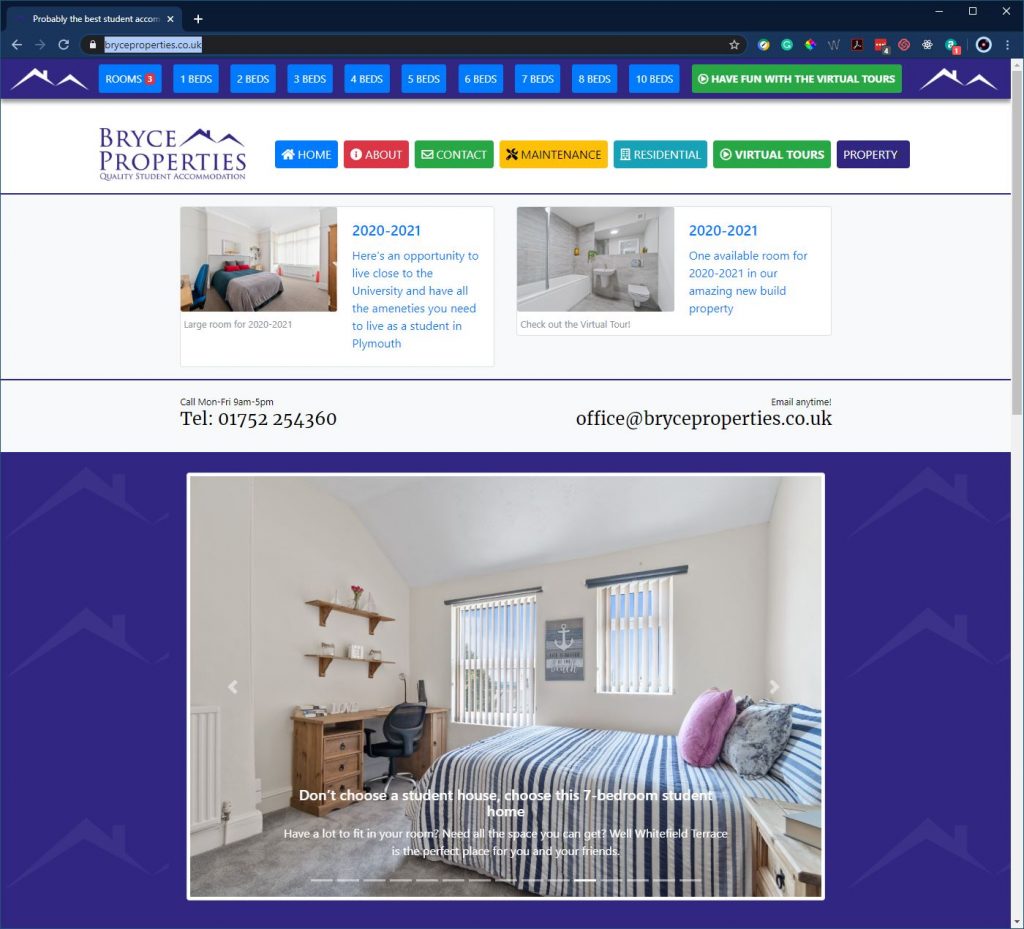 The Bryce Properties website is an 'old-fashioned' hand-coded site. Written in PHP. We recently added to the site a Booking process which involves data input from the user and the result is then emailed in an email with a spreadsheet attached.
Another property business providing top quality accommodation in Plymouth.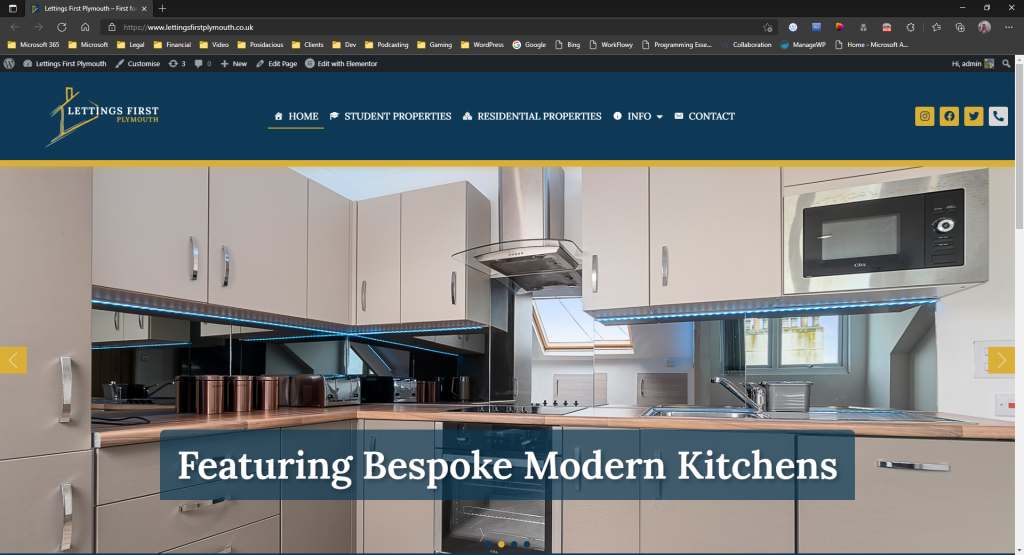 Posidacious
Cloud-based Property Maintenance Management Portal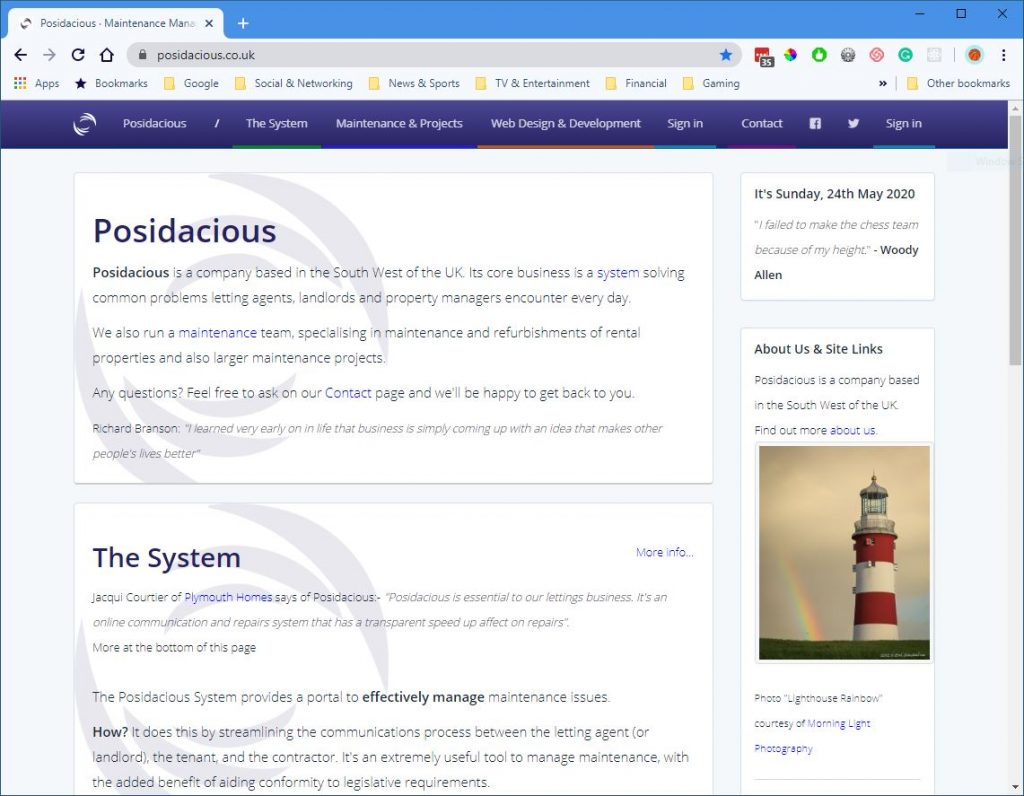 Also written in PHP with a database 'back-end'.
Top Glass Glazing
Glazier serving Plymouth and surrounding areas.
Website design, website hosting, website support, I.T. support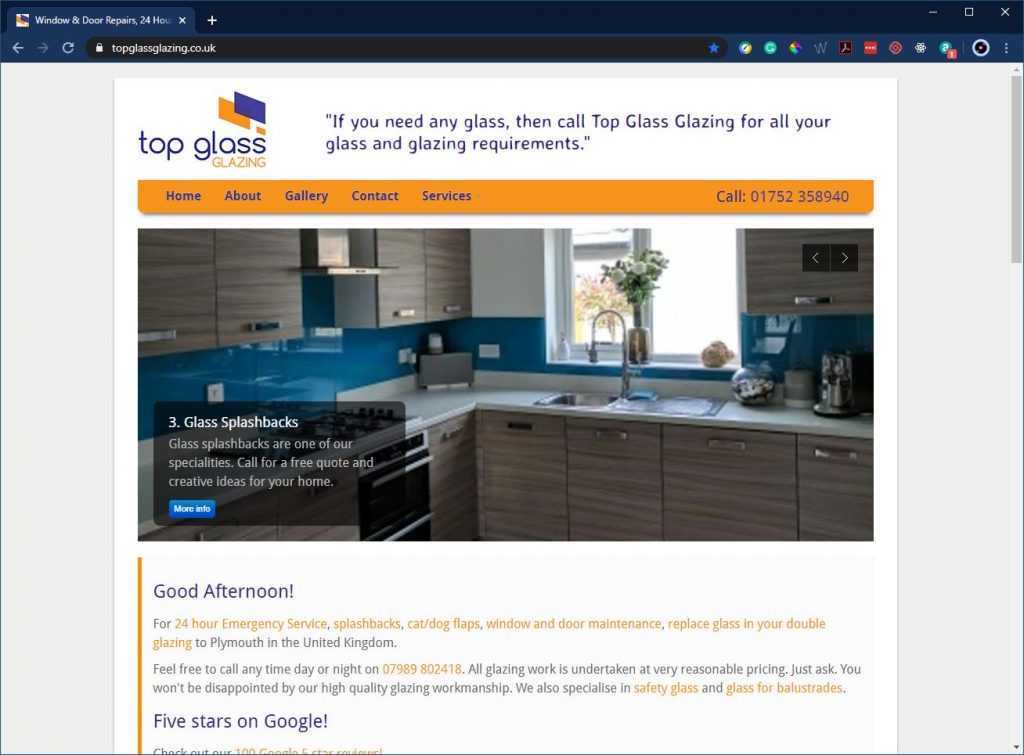 Savvy Student Lets
This is a student property website which has videos and virtual tours displaying the available properties.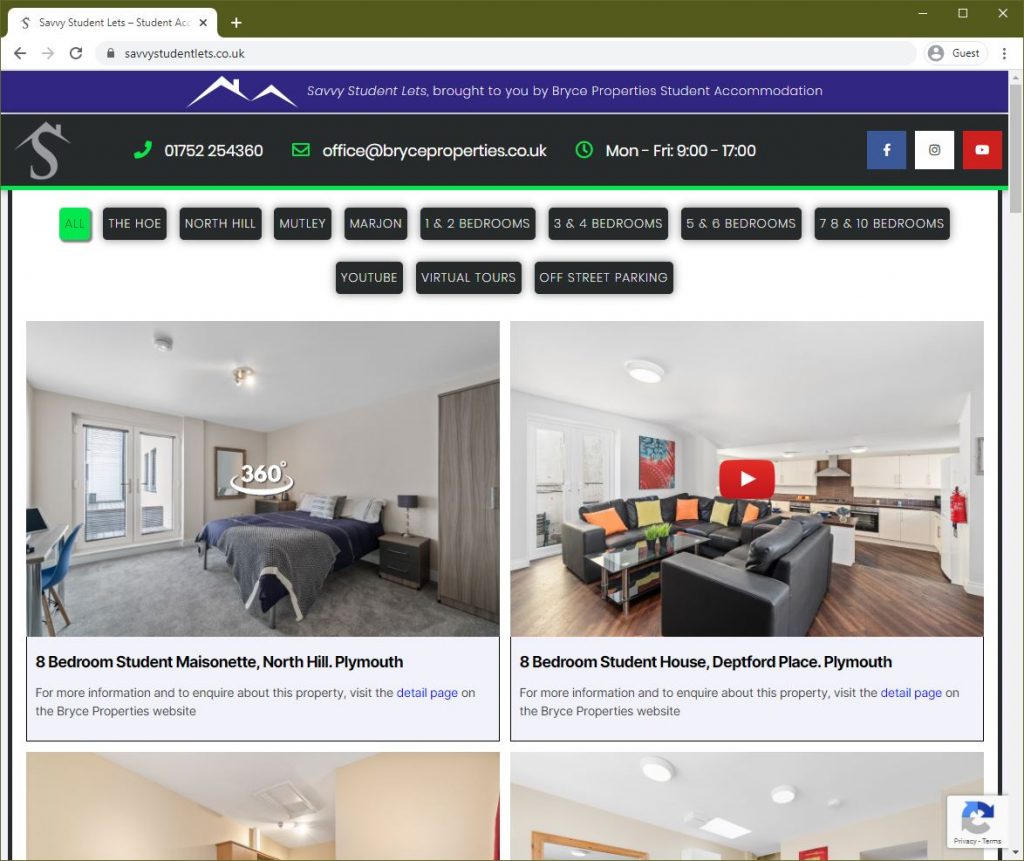 Photography by Alison (tech support only)
A local to Plymouth photographer providing excellent wedding photography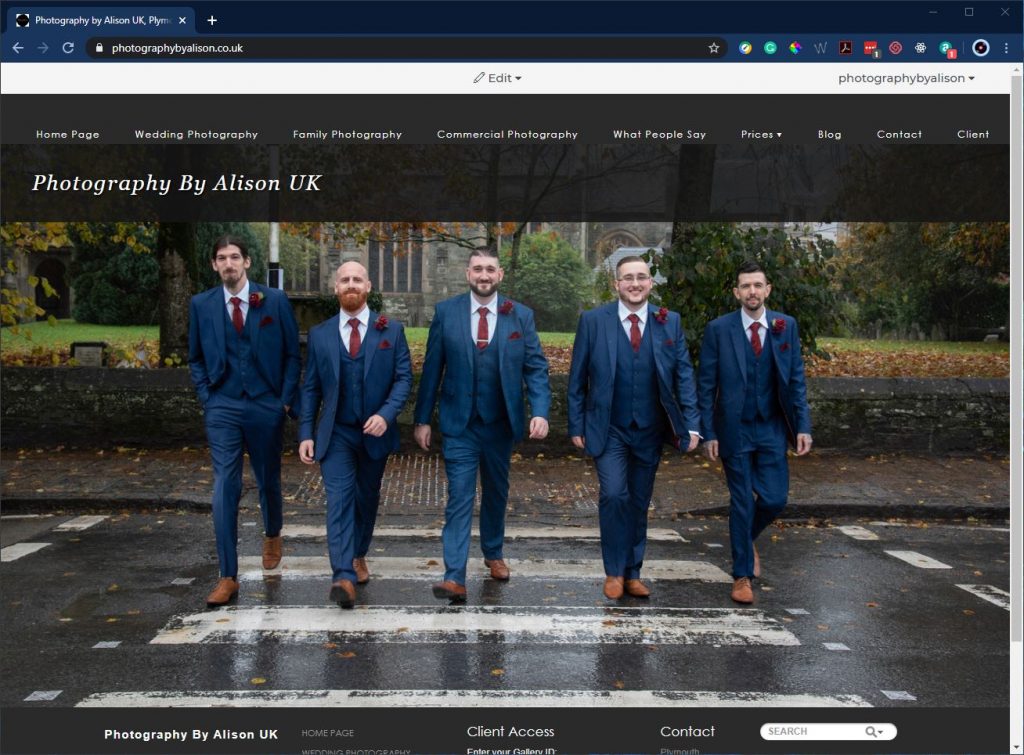 Parallel Coaching (website support only)
Fitness coaching, working our of Devon but serving the whole world!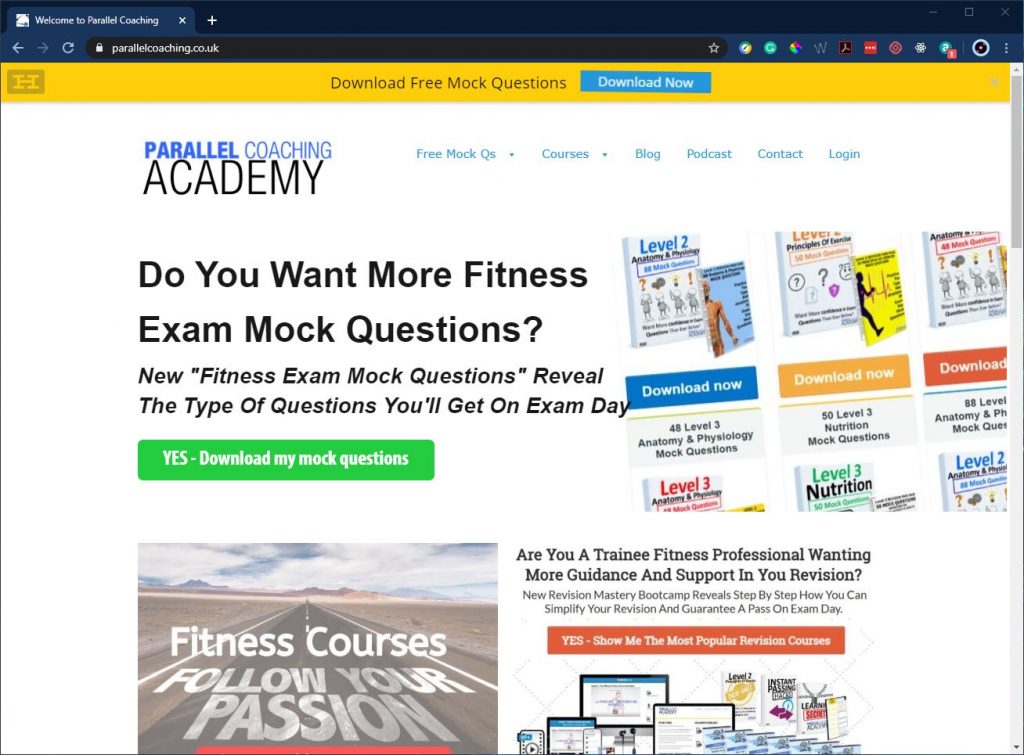 Marjon Students
A student rental property website, part of the Bryce Properties portfolio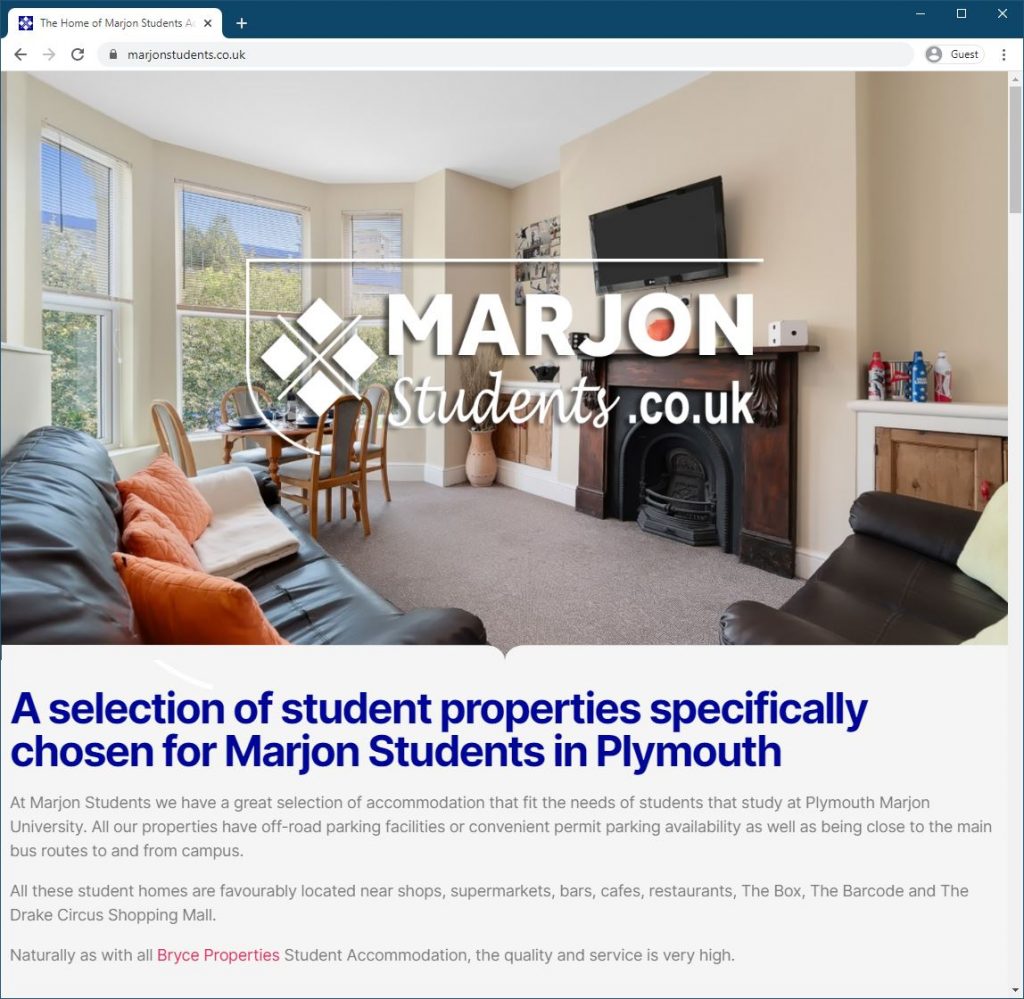 Technical Support (for business)
Charanna Estates Ltd
Technical support for the team in the form of our "I.T. Manager" service, including spreadsheet creation, websites, computer support and networking, PC's and Mac's, mobile phones, CCTV and a VOIP telephone system, broadband in over 50 properties. You name it!
Includes the design and implementation of new technical processes to aide this growing business.
Positive Steps Care & Support Limited
Technical support for the team, including website, computer networking, PC's, mobile phones, Office software and a VOIP telephone system.
Top Glass Glazing
Ad-hoc technical support for the business' Mac computer, office software, website and emails.
Custom Fluid Power
Ad-hoc tech support and website management.
Xarri Ltd
Technical support (emails, Office 365 etc) to this freehold management business
Various
Providing set up and ongoing monitoring of Google and Facebook advertising campaigns.