Anything I.T. and the Geek Collective provide an I.T. Support service and Website design to business clients in Plymouth, South West of the UK.
---
So the Anything I.T. website has just been launched, but the website is not even listed in the Google Index (more on that another time)!
This means that even searching on Google for "Anything I.T. Plymouth" doesn't reveal our site!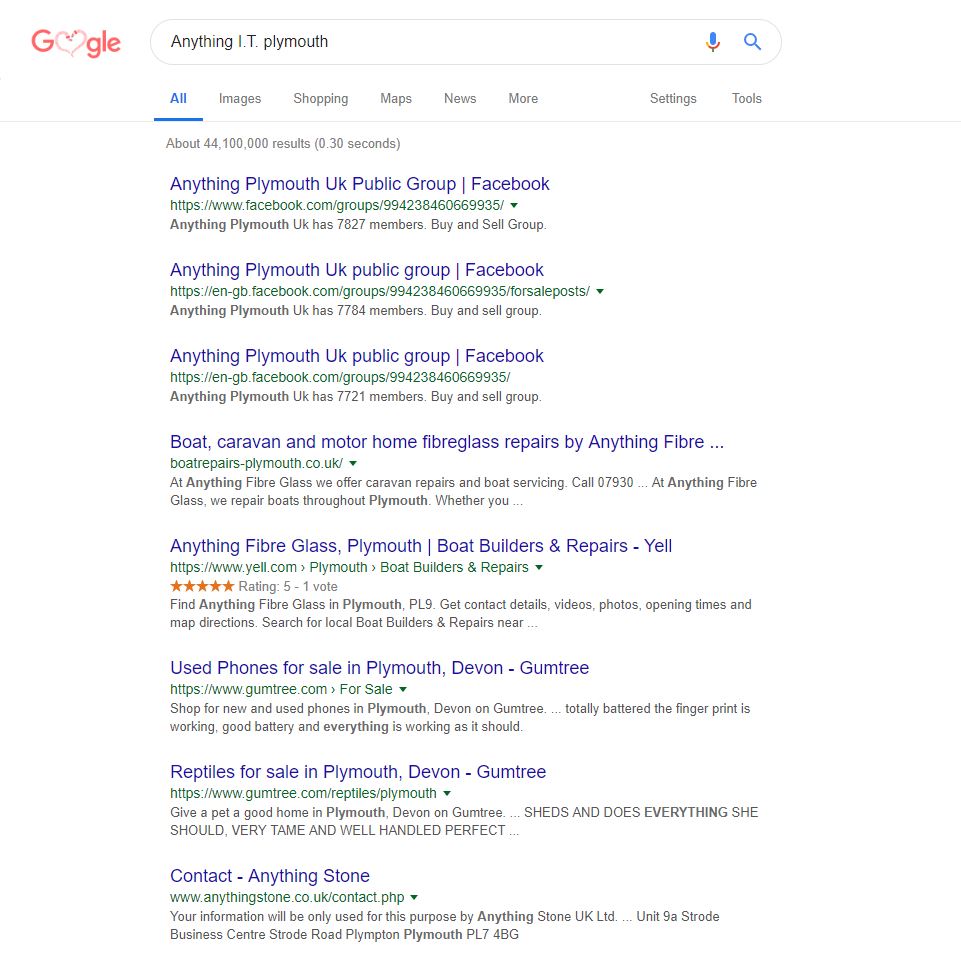 Clicking through the search results does not find our site at all!
So I've made a short video to accompany this blog post (watch below) and our plan is to make certain changes and take actions on the site in the hope that over the next few weeks (even months perhaps) we can show you some results of our search engine optimisation on our own website!
Fingers crossed? Or some experience and skill?
Watch this space!
Video of our starting point.