Anything I.T. and the Geek Collective provide an I.T. Support service and Website design to business clients in Plymouth, South West of the UK.
---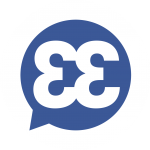 Who are the Geek Collective?
In a moment, I'll go into some detail about the three 'geeks' behind the Geek Collective. For now here is a quick summary of how the Geek Collective can benefit you, the customer.

Benefits
For the most part, the Geek Collective is an unseen entity (for now) because it's just three guys in Plymouth (UK) who are techies and whose skills cross a large range of technical areas. Each running their own business.
But how does this benefit you, the customer?
Simply put it means there is a support network behind the business you choose to implement some sort of technical service.
Be it website design through Anything I.T. or Hello Simon, or implementing a modern (and yet cost-efficient) telecoms system through Hello Comtec. Or still more an I.T. Support service through Anything I.T. or Hello Comtec!
Because of the way everything technical works these days, there is a natural crossover between all the supposedly separate areas.
But this is not true in reality.
Here's an example:
Let's say you want a nice new website made by an award-winning designer (that's Simon at Hello Simon by the way). That's great because he will design you a smashing site fit for purpose.
But what if you also said, I need help with the emails on the domain name we own as well. Or perhaps you also mention to Simon that you are moving to a new office and could do with help setting up the technical aspects such as network cabling, broadband and router, new PC's and so on.
The good news is Simon won't answer you by saying, "Sorry I can't help", he'll say, I've got just the person! And he will pass you on to one of the other two in our little network.
Why would we do this?
First of all, it's great to be able to offer each of our customers that we can literally do 'anything I.T.' related.
But quite frankly it's really nice to have other geek friends to work with whom we trust.
Trust is an important thing in friendships and also in business. Especially since some of the services we offer could be construed as a competitive crossover into one of the other businesses!
But that doesn't stop us because we know that the benefits to us and our clients is huge.
More about the three of us and what we offer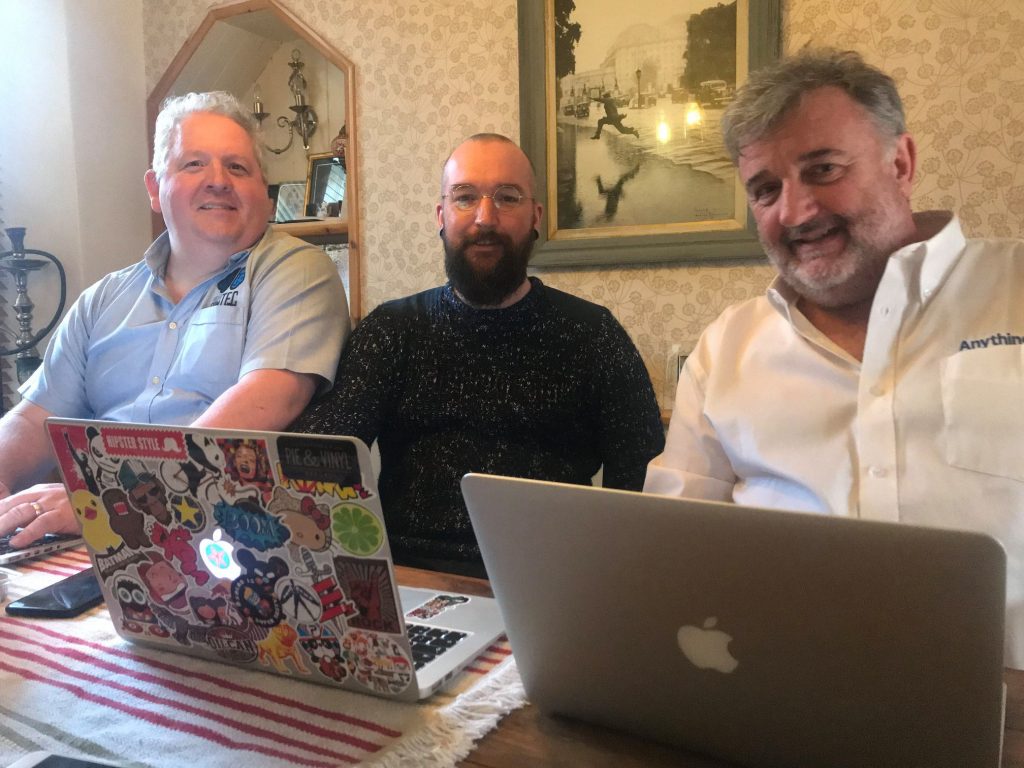 You can obviously find out more from our websites and Facebook/LinkedIn pages so here is a summary of each:
Jonathan Burrows of Anything I.T.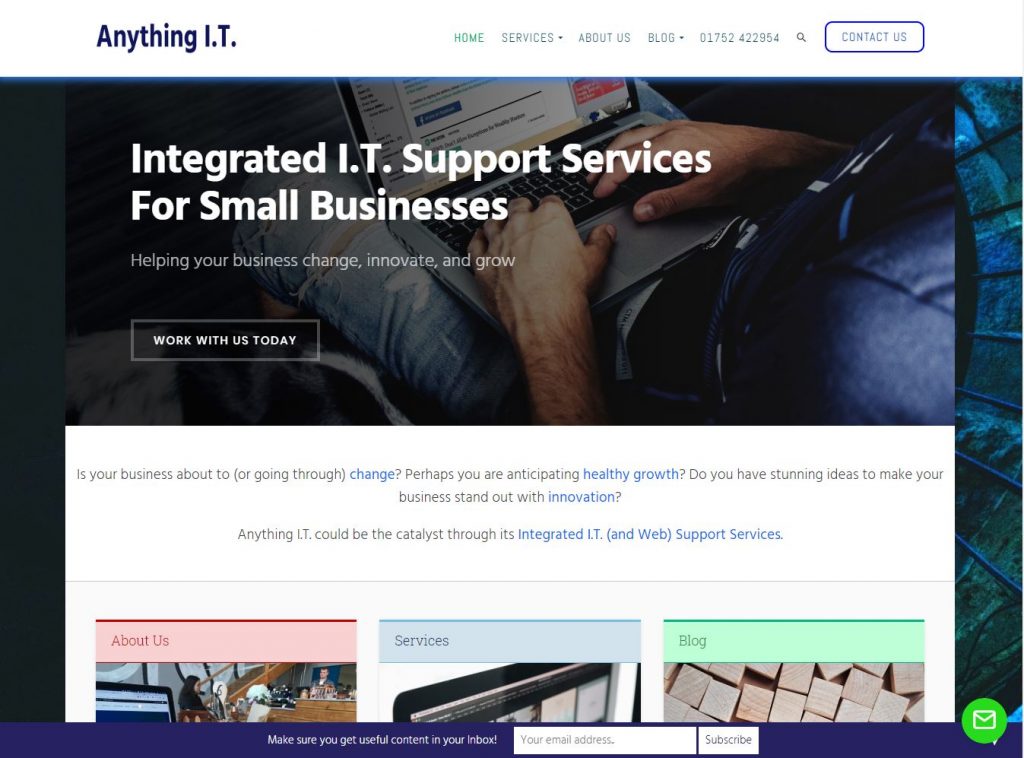 Browse this site for more about what we can do and also our Facebook and LinkedIn pages.
Anything I.T. was set up by Jonathan Burrows in a rejuvenated format during 2019 having let the business idle along since the mid-noughties!
Jonathan got into computing in the early '90s when his uncle brought him a PC. He was very excited about this until he opened up the box, only to find that the PC needed putting together first!
In those days without the World-Wide Web, he had to rely on books to help him build his first Windows 3.11 computer. Fun times!
This led to Jonathan eventually changing career path from one of Retail into the Technology sector including time as a Technical Consultant for a FTSE 500 company and later on a Systems Analyst for a large company in the South West of the UK.
Now, Jonathan is excited about the various opportunities coming his way, including the Geek Collective.
Jonathan's favourite saying is:
"The more I know, the less I seem to know"
Anything I.T. website – this site!
Anything I.T. Facebook Page
Anything I.T. Linked In Page
---
Neil Tancock of Hello Comtec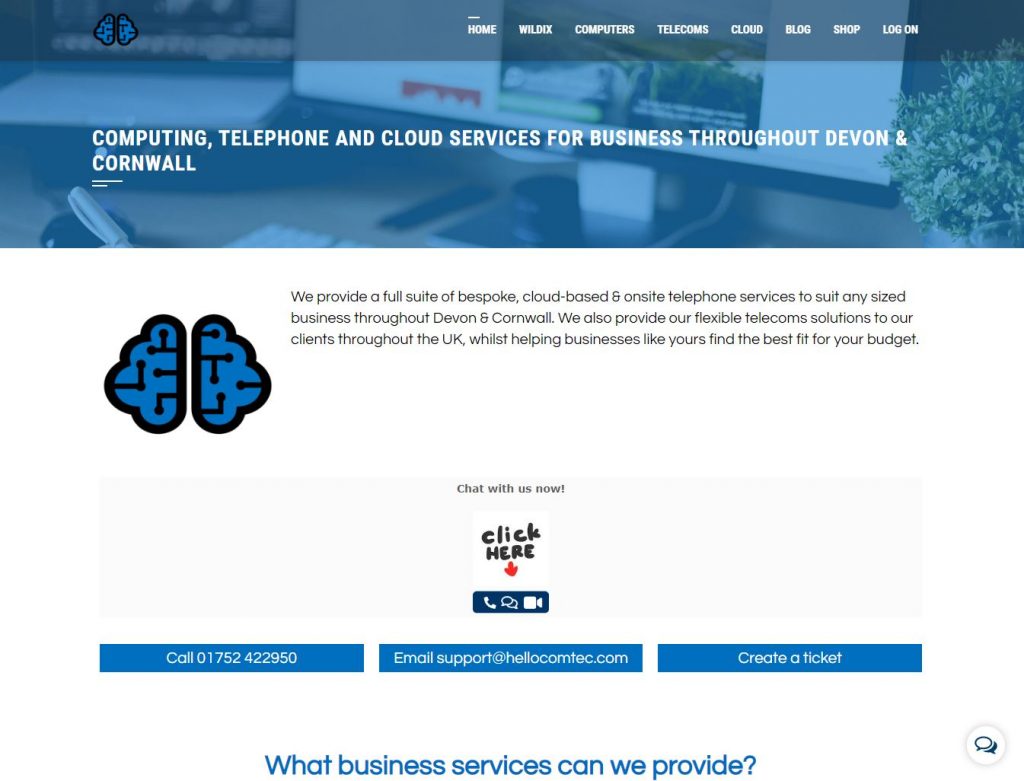 Neil's comprehensive understanding of the technology & communications arena has taken him around the world. With an extensive client portfolio and a commitment to reliability, his knowledge of technology systems is something that he doesn't need to boast about.
Hello Comtec website
Hello Comtec Facebook Page
---
Simon Pykett of Hello Simon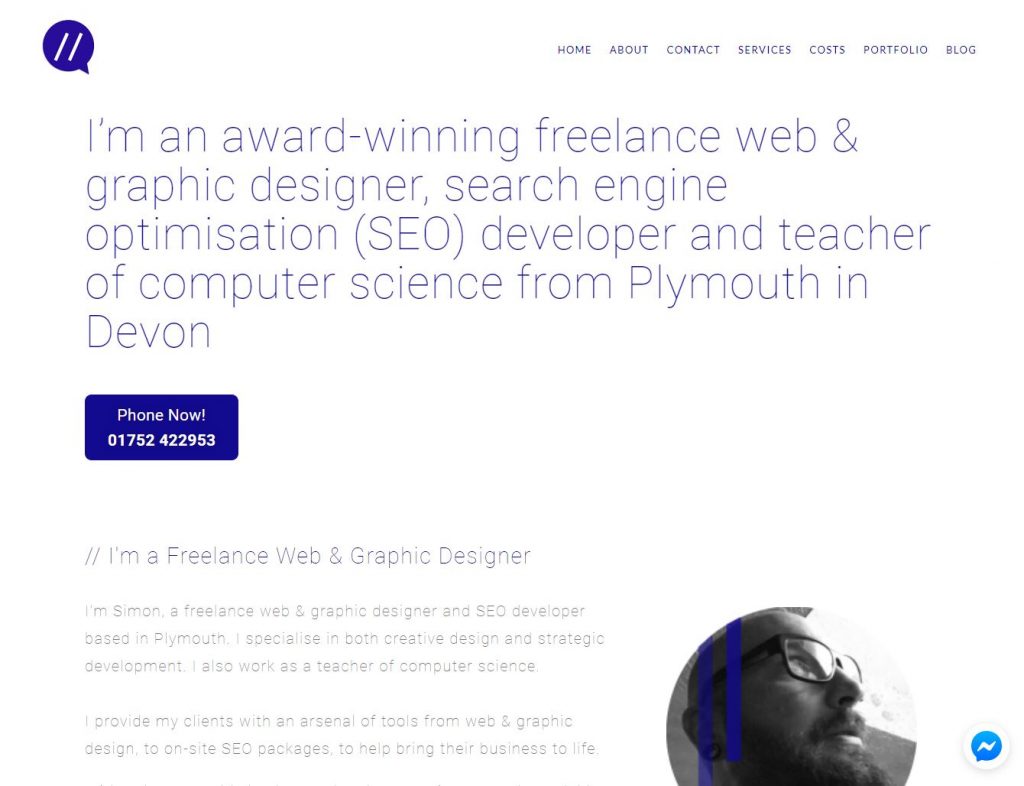 Simon has been creating digital content for well over ten years, alongside his role as a Computer Science Teacher. His portfolio is considerable and works with notable individuals in the music, sport and military arenas.
He is now working hard as a freelance creative and studies the dark arts of search engine optimisation.
Hello Simon website
Hello Simon Facebook Page
---
Finally
So, finally, if you've read this far, I commend your efforts! Suffice to say, you are in safe, reliable, technically knowledgeable hands if you choose to use one (or more!) of the Geek Collective to provide technical services for your business/ We are based in Plymouth (UK).
Anything I.T. and the Geek Collective provide an I.T. Support service and Website design to business clients in Plymouth, South West of the UK.